When:
April 12, 2020 @ 6:00 am – April 19, 2020 @ 7:00 pm
2020-04-12T06:00:00+02:00
2020-04-19T19:00:00+02:00
Where:
Mfuwe Day High School

Contact:
Southern Zambia Union Conference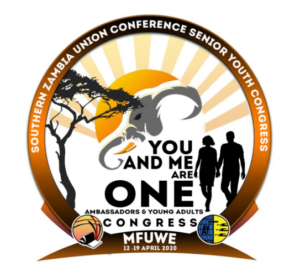 Theme:
YOU AND ME ARE ONE
Guest Speaker:
Dr Carlton Byrd (USA)
Ready to join us?
Register TODAY
Are you an International Delegate?
Register HERE Instead
All payments should be made via treasury using tithe envelopes.
Registration Deadline:
31 March.